This
post
was originally published
here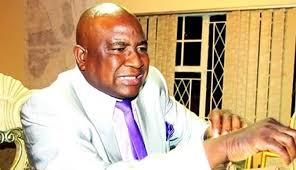 By Paul Nyathi | Controversial politician, football administrator and businessman Phillip Chiyangwa, has been driven to the courts by his wife in a messy divorce after thirty years of marriage.
Elizabeth Chiyangwa (Nee Jumah), filed the divorce papers at the High Court last Thursday citing irreconcilable differences and lack of affection with his husband.
In her papers, Elizabeth says she has lost love and affection for the Zimbabwe Football Association President and they both want out of the marriage.
"The relationship between plaintiff [Elizabeth] and defendant [Chiyangwa] has irretrievably broken down and there are no reasonable prospects for the restoration of a normal marriage relationship, more particularly in that; the parties have been living apart for a continuous period in excess of 12 months, since plaintiff moved out of the matrimonial home on September 18 2016," Elizabeth's lawyers, Zigomo Legal Practitioners said.
"It is accordingly just and equitable that the marriage relationship between the parties be dissolved based on their mutual consent. It is reasonable and practicable, and just and equitable, pursuant to the provisions of the Matrimonial Causes Act, that the matrimonial estate between the parties be divided in the manner set out in the original consent paper executed by the plaintiff and defendant in the presence of their legal practitioners that is to be filed of record with this honourable court based on their mutual consent and agreement."
Its not the first time that the couple has brought each other to court attempting divorcing.
Four years ago the couple was in court with Elizabeth demanding divorce and 85% of the couple's assets and $83 000 per month for 120 months as maintenance after the termination of the marriage.
The matter was however removed from the roll when Chiyangwa asked for an out court settlement.