This
post
was originally published
here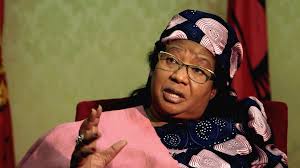 Malawi's Former President Joyce Banda To Be Arrested For $250 Million Corruption Case https://t.co/AMQ4oqrQSR via @po_st

— Henriette Thatcher (@henriettethatch) August 4, 2017
31 July 2017 former Malawi Pres Joyce Banda tells Zambia Pres she's enroute Zambia
#Malawi's former president Joyce Banda is ready to return and hand herself over to the police, once she gets… https://t.co/v180FeluPM

— Capital FM Malawi (@CapitalFMMw) August 3, 2017
By Riva Levinson | When considering obstacles to the consolidation of democracy in Africa, we tend to focus on the obvious – the legacy leaders who refuse to relinquish power, some holding on for 20 or 30 years. We look at politically orchestrated violence, the buying of votes, state manipulation of the electoral machinery, and the weakness of democratic institutions.
But an often overlooked impediment to the continent's democratic emergence is the fate of leaders who do play by the rules, who do respect their constitutions, and take on corruption while in office. What happens to them?
The answer, unfortunately, is that some don't fare very well, becoming political scapegoats or worse. Yes, leaders must be held accountable for their actions while in office, otherwise there is no deterrent. But when being a political opponent is criminalized, and the government becomes judge, jury and executioner, it's time to weigh in.
This was the scenario last week for Joyce Banda, former president of the Southern African nation of Malawi, the first woman to be elected vice president on the African continent, who was notified by the Malawi Police Service that there was a warrant for her arrest for "alleged abuse of office and money laundering" when she served as president from 2012 to 2014.