This
post
was originally published
here
Share on Facebook
Tweet on Twitter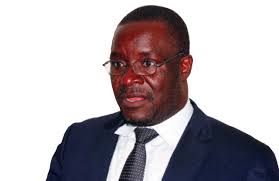 strip…George Charamba
Staff Reporter| President Robert Mugabe's spokesperson George Charamba has finally conceded in public that he is the controversial Herald Saturday columnist Nathaniel Manheru.
Speaking at a funeral wake of the late Chimurenga Music singer Dickson Chingaira "Cde Chinx" in Harare on Sunday, Charamba emotionally disclosed that that he was the The Herald columnist "On the lighter side with Nathaniel Manheru."
Charamba had to disclose Manheru's identity as a tribute to the late musician who "Manheru" always quotes in his controversial publications.
"Everyone keeps asking who Nathaniel Manheru is, in honour of Comrade Chinx, I want to declare today that I am Nathaniel Manheru," he said.
Over the years, there has been huge speculation regarding the identity of who the ZANU PF agenda setting writer was. Several people including Information Ministers Jonathan Moyo and Chris Mushowe as well as Saviour Kasukuwere were linked to the thought provoking writings.